To protect it from shock and vibration during transit, this machine comes packaged in cushioning foam and secured with tape. Remove these protective materials after bringing the machine to where it will be installed.

Remove the plastic bag.

Lift the machine with another person by using the inset grips on both sides of the machine.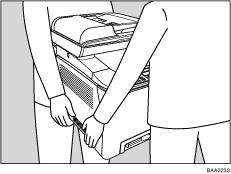 Remove the protective materials attached on the machine's exterior. Do not remove tapes going into the inside of the machine.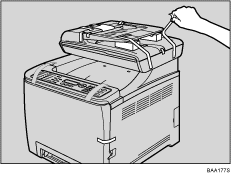 The actual machine may come with protective materials attached in different positions. Make sure to check the machine's exterior for all protective materials, and remove them completely.

Open the ADF cover.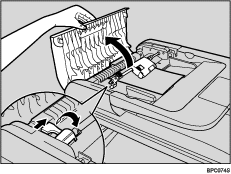 Gently pull the protective sheet to remove it.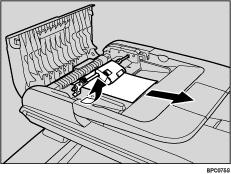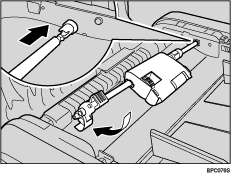 Close the ADF cover.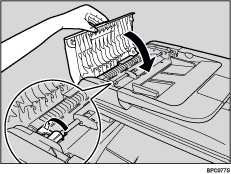 Pull the opening lever on the front cover, and then carefully lower the front cover.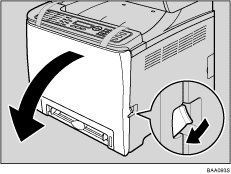 Lower the blue fusing unit levers.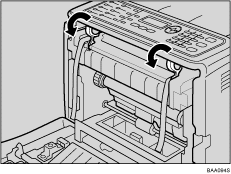 Holding each orange tape near its joint, pull both tapes gently upward and remove them from the machine at the same time.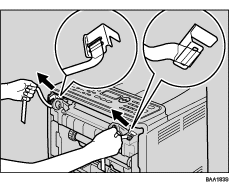 Using both hands, carefully push up the front cover until it closes.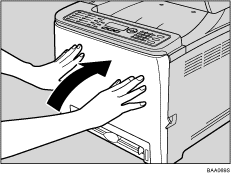 Pull up the top cover open lever, and then open the top cover carefully.
Make sure that the exposure glass cover or ADF is closed.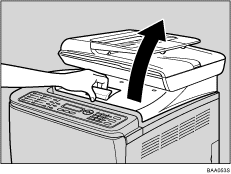 Remove the protection tape.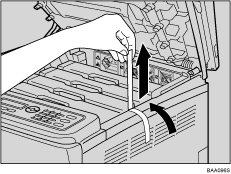 Lift out a print cartridge and shake it from side to side five or six times.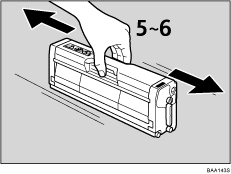 For the black print cartridge, remove the protection sheet.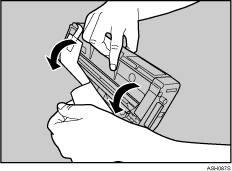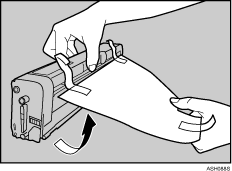 Check the toner color and corresponding location, and then carefully insert the print cartridge vertically.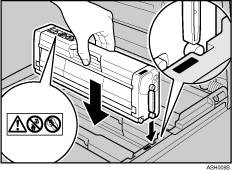 Repeat steps

and

for all print cartridges.

Using both hands, hold the center of the top cover and close the cover carefully. Be careful not to trap your fingers.